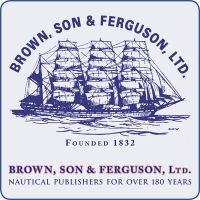 Watch-Keeping Certificate
By S.S.
Price:

£1.05
Item attributes
ISBN:

978-0-85174-806-1

Published date:

.
Item details
Half the fun in keeping a Log Book has been lost through filling in unnecessary columns. Here, at last, is a log book which gives just the minimum requirements for any small sail and/or power vessel, and at the same time fulfils the requisite wants of the navigator, giving him an interesting volume to look back on. On the right-hand pages there are columns for important information such as Course. Wind, Barometer, Patent Log, etc. There is also space for the Latitude and Longitude, A.M., Noon and P.M.
Provision has also been allowed for Motor Run, Fuel Consumption, Fuel Received, Fuel on Hand. etc. The left hand pages have a column for Crew and Visitors Details with a blank area for Daily Notes and Sketches or Photographs. Included on the inside covers are International Code of Signal Flags, along with Beaufort Wind Scale and Compass Information which will prove very useful.
This Log Book has been designed in an uncomplicated style for ease of use and is ideal for Sail and/or Power Vessels.
Please Note This publication is subject to VAT. Customers who reside in European Community Countries outwith the U.K. should read the following notes. The E.E.C rulings