Search
You searched for: F.W. Murray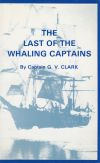 This is the story of a remarkable man who spent most of his sea life in the Arctic and knew it better than almost anyone I am aware of. Captain ...
Price:

£16.00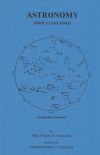 Astronomy Simply Explained for Beginners
Bibliographic Notes It is hardly possible to get a better book at such a modest price for anyone who desires to study the fundamental laws and ...
Price:

£4.50

Under Sail in the Last of the Clippers
This is the record of an Atlantic passage in a ship that had an interesting and romantic career. She was a survivor of the London-Australia iron ...
Price:

£22.00