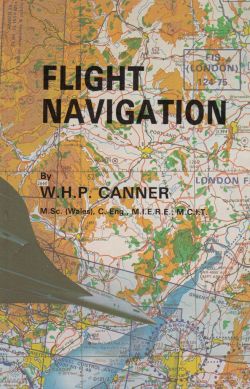 Flight Navigation
Price:

£15.00
Item attributes
ISBN:

978-0-85174-496-4

Published date:

First published 1985.
Item details
Please note: Browns Flags & Funnels is now very out of date, and should only be purchased for historical reasons.
This book was written to fill the demand for an authoritative text on the foundation principles and practice of air navigation.
Written in a clear and lucid fashion, it firstly provides a complete reference for candidates preparing for the GCE examinations in air navigation offered by the Associated Examining Board, and secondly it provides essential reading for all those persons concerned with the study of professional licences from the private pilot to the flight navigator.
Apart from practical procedures, the work covers, in depth, the allied subjects of 'Form of the Earth', 'Map Reading', 'Aeronautical Charts', 'Magnetic and Remote Indicating Compasses', 'Pressure Instruments', 'Electronic Aids', 'Astronomy', and 'Meteorology'.
It is well illustrated throughout, it contains a number of worked solutions to problems, and each chapter is terminated in a set of questions designed for consolidation of the reading material.