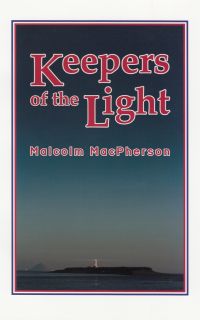 Keepers of the Light
Price:

£10.00
Item attributes
ISBN:

978-1-84927-011-3

Published date:

First Published 2009
Item details
Bibliographic Notes
There are well over 200 lighthouses positioned around Scotland's breathtaking and energetic coastline, from the Solway Firth, through the Inner and Outer Hebrides, Pentland Firth, Orkney and Shetland Islands, Moray Firth, Tay and Forth Estuaries.

The author has captured 33 of these dramatic Scottish lighthouses in watercolour for this first volume of his original paintings. Each painting is accompanied by a brief description of the lighthouse giving details of location, dimensions, history, and technical information.

The introductory section gives background information on the lighthouses and on the engineers who designed and built these lighthouses, some in very remote places where weather conditions and the difficulty of obtaining raw materials had to be overcome.

This small publication also gives a brief insight into the living and working conditions of the lighthouse keepers and their families who manned these iconic structures.

It is essential reading for anyone who is interested in the history of lighthouses.