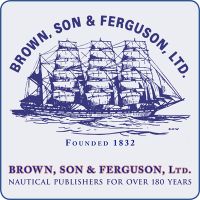 (Out of Print) - A Guide to the Merchant Shipping Acts - Vol 2
Price:

£0.00
Item attributes
ISBN:

978-0-85174-365-x

Published date:

First published 1980
Item details
Suggested Replacement:
International Regulations for Preventing Collisions at Sea
This book, the second of a two-volume set, has followed the general pattern of Volume I, being written in similar vein. Once again I make the point that there is a mass of legislation dealing with Merchant Shipping and with the continued evolvement of the 'Enabling Act' and it is extremely difficult to keep pace with the legislation.
Volume I dealt mainly with the Principal Act, and included, for convenience, all the so-called Limitation Acts, from the relevant passages of the 1884 Act to the Merchant Shipping (Liability of Shipowners and Others) Act, 1958.
This work includes the succeeding Acts, up to and including the M.S.A., 1974. It is confidently anticipated that it will be well received as Vol. 1, and will be regarded as a most useful 'Guide' by Ship owners and those who are involved in the many associated professions.
The Ship's Officer will find it a valuable aid in preparing for his examinations, as well as dealing with many of the associated problems inherent in his profession.
Also Available: