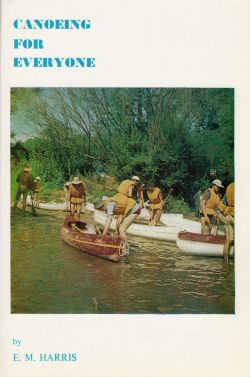 (Out of Print) - Canoeing for Everyone
By A. R. Ellis
Price:

£0.00
Item attributes
ISBN:

978-0-85174-311-0

Published date:

First published 1978
Item details
Out of Print
In recent years the sport and recreation of canoeing has expanded and altered more than it had in the previous half century. Much general information of only a few years ago has become out-dated. This new book is intended to show how canoeing has developed and provide information for the newcomer and anyone moderately experienced with information and instruction that will enable them to quickly get the most out of canoeing, as practised today.
The thirteen well-illustrated chapters cover such things as the choice of canoe, its construction and equipment; with instructions on handling under various conditions and in different kinds of water; competition of various sorts are covered; and the waterways information needed. Maintenance and safety get full treatment, and there is a reference section.
Altogether this is a comprehensive treatment of the introductory information that any would-be canoeist needs. He should find everything here.