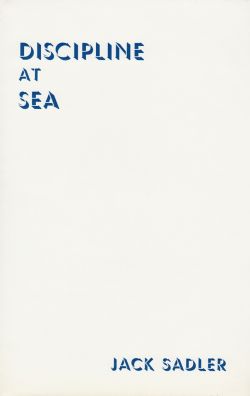 (Out of Print) - Discipline at Sea
Price:

£0.00
Item attributes
ISBN:

978-0-85174-429-2

Published date:

First published 1983
Item details
On the 1st January 1979, the recommendations of the 1975 report of the DoT Working Group on Discipline in the Merchant Navy, were finally implemented. The longstanding system of shipboard fines was abolished, marking the end of the evolution from 'hanging and flogging to a Code of Conduct'. The period when shipmasters could control the behaviour of seamen by inflicting punishment was over.
The new Disciplinary Procedure and Code of Conduct is aimed at tackling the many problems that now arise, such as the opportunity that seamen have to claim compensation for unfair dismissal even although guilty of misconduct.
Discipline at Sea has been written specifically for ships' officers and managers and will be of interest to all those concerned with their working environment and involved in the formulation of policy. The author has struck a useful balance, developing the subject, through its background, up to the present day situation, and including a section on industrial relations in the shipping industry.
Among the topics covered are Disciplinary Procedures both ashore and afloat as applied to the new Code of Conduct, Legislation, Tribunals and Unfair Dismissal, Behaviour, Conducting Disciplinary Interviews and Policies for promoting good Discipline at Sea.