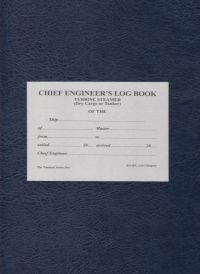 (Out of Print) - Log Book - No 24A - "Turbine Steamer" - 6 Months
By .
Price:

£0.00
Item attributes
ISBN:

978-0-85174-776-7

Published date:

.
Item details
Please note: unfortunately this title is now out of print
Please click here for sample pages
(6 month edition)
For Chief Engineers. One day on two pages. For a Dry Cargo or Tanker.