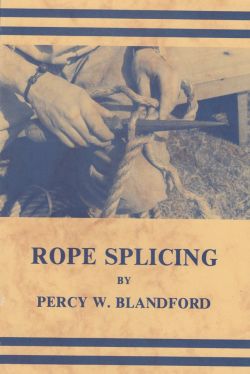 Rope Splicing
Price:

£7.95
Item attributes
ISBN:

978-0-85174-573-2

Published date:

First published 1980-4th edition 1990
Item details
Bibliographic Notes
This book gathers descriptions of all kinds of rope splices into one volume. Only sufficient knotting and other supplementary information is included to make the descriptions self-contained. It is believed that the reader will find a greater number of splices described in this book (some for the first time) than hewill in any other.
Chapter Contents:- Principles of Splicing · Basic Splices · Variations on the Eye Splice · Special Eyes · Hand to Hand Splices · Splicing Cables and Braided Rope · Miscellaneous Splices · Glossary & Index.
"It is plain and simple and the illustrations are excellent" The Rudder, New York.