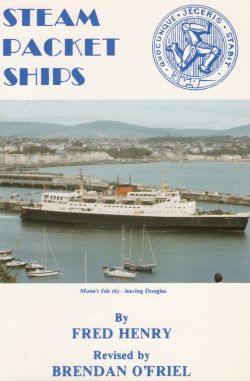 Steam Packet Ships
By F. Henry
Price:

£9.00
Item attributes
ISBN:

978-0-85174-511-4

Published date:

First published 1962-5th edition 1987
Item details
The Fifth Edition is the second revision by Mr. Brendan O' Friel.
This edition includes the first full account of the controversial events of the last ten years; the competition with Manx Line and the merger with Sealink.
New material has also been included about the earlier history of the Company and its ships.
The illustrations in the book have again been increased in number with a significant number taken by Mr. W. S. (Stan) Basnett.
Brendan O'Friel was born on the Isle of Man and has travelled on the Company ships from a very early age. Educated at Staryhurst College and Liverpool University, he is Governor of Her Majesty's Prison, Strangeways, Manchester.