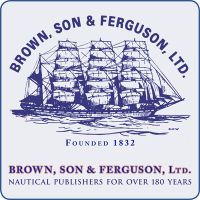 Coastal and Bunkering Tanker - Superstructure, Cross-Sections, and Details of Fittings
By Harold A. Underhill, A.M.I.E.S.
Price:

£10.00
Item attributes
ISBN:

n/a
Item details
Plan: 1179
Scale: ¼" = 1' 0"
Length 42¾" and displacement is 39lbs.
A familiar sight in all large ports and estuaries is the small Tanker employed bunkering the big ships and on coastwise passages to near-by-harbours.
Their low side docks usually, awash in anything but flat calm water, remind one of the old turret ships.
This type of vessel forms a new and unusual subject for model work, yet, thanks to its large displacement and ample space below docks, well suited for radio control.
Plans in this series: 1177 1178 1179
Construction help: Plank-On-Frame Models Vol I Plank-On-Frame Models Vol II
Catalogues: Sailing Ships Powered Craft