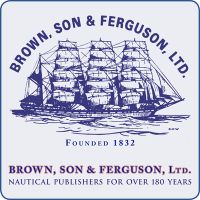 Margaret Fast Cabin Cruiser - Elevation, Plan & Sections
Price:

£12.90
Item attributes
ISBN:

n/a
Item details
Plan: L.10
Size of Sheet: 64" x 28"
This design will appeal to the power boat man requiring a scale job of relatively simple construction, yet large enough to carry a really powerful plant and look well on a large sheet of water. The hull is of the hard chine type, planked in plywood on built up frames, and the drawings include all constructional details, with full size templates ready for laying off directly on to the material.
The hull is 48 in. on the waterline and the method of construction entirely obviates all risk of distortion during building or in the finished model, producing a very light yet strong ship. The external design is that of a modern fast cabin cruiser.
Plans in this series: L.10 L.11 898
Construction help: Plank-On-Frame Models Vol I Plank-On-Frame Models Vol II
Catalogues: Sailing Ships Powered Craft