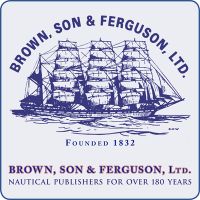 Sea-Going Tug - 3/8" Line Drawings
By Harold A. Underhill, A.M.I.E.S.
Price:

£12.90
Item attributes
ISBN:

n/a
Item details
Plan: 1170
This fine tug, which has been drawn complete to the smallest detail, is available in both 1/4" and 3/8" scales, providing ample displacement for radio control in a scale hull suitable for either steam or electric power.
³⁄₈" scale model – length is 45¾" and displacement is 49.4 lbs.
Plans in this series: 1170 1171 1172
Alternative ¼" scale: 1166 1167 1168
Construction help: Plank-On-Frame Models Vol I Plank-On-Frame Models Vol II
Catalogues: Sailing Ships Powered Craft