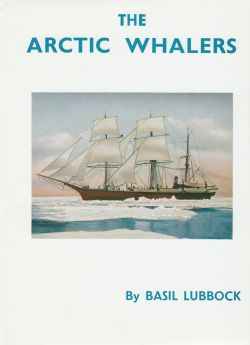 The Arctic Whalers
Price:

£24.00
Item attributes
ISBN:

978-0-85174-107-9

Published date:

First published 1937
Item details
The glamorous Arctic whaling and the amazing life of the whale hunters in their fight to wrest a fortune from the pitiless Northern sea and treacherous ice flow made the quarterdeck of a whaler the acme of their ambition to the boys of Hull, Whitby and Dundee, of Peterhead and Aberdeen.
Mr. Lubbock has gathered together a tremendous amount of actual data of the life, the personnel, and the ships and woven it into what he describes as one of the most important books that he has compiled. He has had access to a famous collection of whaling logs and manuscripts and has included reproductions of paintings in private hands never before published - a tremendous scoop.
Amongst the many specialised sea trades that of Arctic whaling deserves a special place. No Cape Horner suffered greater hardship than the Greenlandman.
There are 85 illustrations, mostly reproductions of old paintings, which have never before been published.
Related Titles: The Basil Lubbock Collection Last of the Whaling Captains