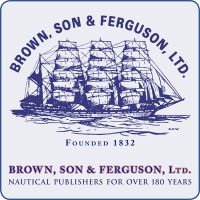 Working Model Paddle Steamer - Lines for Working Model, Specification and Table of Weights
By Harold A. Underhill, A.M.I.E.S.
Price:

£12.90
Item attributes
ISBN:

n/a
Item details
Plan: 1161
Although designed as a working model, these designs include all details down to electric light fittings, ship-to-shore gangways and mooring lines. Working drawings of both feathering and simple fixed-float paddles are provided.
Plans in this series: 1161 1162 1163 1164
Construction help: Plank-On-Frame Models Vol I Plank-On-Frame Models Vol II
Catalogues: Sailing Ships Powered Craft
White print no.: 1161