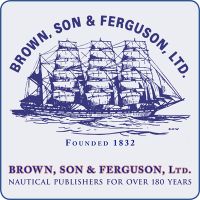 Anchor Liner "Circassia" - Separate Details of Masts, Rigging, Winches, Windlass, Derrick Posts, Davits, Etc. Also Elevations of Poop and 'A'deck
By Harold A. Underhill, A.M.I.E.S.
Price:

£10.00
Item attributes
ISBN:

n/a
Item details
Plan: 932
Scale: ⅟₁₆" = 1'0"
This set is one of the most fully detailed Liner plans yet produced and includes all information necessary for the construction of a perfect scale model up to "Builders' Model" standard.
Separate working drawings of all davits, winches, capstans, etc., are included together with separate details of each mast with its fittings and rigging. Alternative Lines Drawings are available, one for scale showcase models, and the other with increased displacement for working models.
Plans in this series: 930 931 932 933 934
Construction help: Plank-On-Frame Models Vol I Plank-On-Frame Models Vol II
Catalogues: Sailing Ships Powered Craft