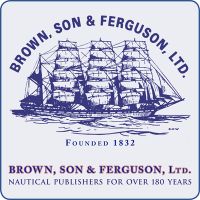 Brigantine "Raven" - Sheet Giving Separate Details of Deck Houses, Deck Fittings, Masts, Tops, Cross-Trees, Slings, etc.
By Harold A. Underhill, A.M.I.E.S.
Price:

£9.00
Item attributes
ISBN:

n/a
Item details
Plan: 221
Size of Sheet: 29"x21"
213 tons. Built 1875 by Keefe of Prince Edward Island. A typical wood brigantine and an excellent model. Several of these little ships have been built as sailing models and proved very satisfactory.
Plans in this series: 218 219 220 221
Construction help: Plank-On-Frame Models Vol I Plank-On-Frame Models Vol II
Guide to Masts and Spars: Details of Masts and Spars, plan 29
Catalogues: Sailing Ships Powered Craft