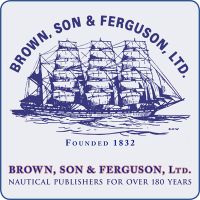 Iron Clipper "Coriolanus" - Elevation, Sections and Plans of Each Deck
By Harold A. Underhill, A.M.I.E.S.
Price:

£9.00
Item attributes
ISBN:

n/a
Item details
Plan: 200
Size of Sheet: 30"x22"
Notes: "Queen of the Jute Clippers"
Notes: Sheets 200, 201 and 202 give all information necessary for smal scale models, but where super-detail is required the full set is advisable.
1,053 tons. Built 1876 by M'Milan of Dumbarton. Coriolanus is said to have been one of the most beautiful iron ships ever turned out, and her model gained the highest award at the Shipwrights' Exhibition in 1877.
Plans in this series: 200 201 202 203
Construction help: Plank-On-Frame Models Vol I Plank-On-Frame Models Vol II
Guide to Masts and Spars: Details of Masts and Spars, plan 29
Catalogues: Sailing Ships Powered Craft