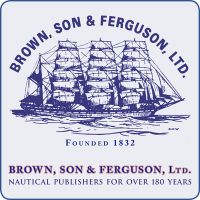 Iron Clipper Ships "Loch Etive" - Elevations of Mast, Cross-Trees, etc.
By Harold A. Underhill, A.M.I.E.S.
Price:

£9.00
Item attributes
ISBN:

n/a
Item details
Plan: 239
Size of Sheet: 30"21"
Notes: Loch Etive and Loch Sunart are sister ships.
Notes: Plans 235-237 are sufficient for small scale work, but where full detail is desired the full set of drawings are advisable.
1,288 tons. Built 1877 by Ingles of Glasgow. The following drawings contain all the information necessary for the construction of fully detailed large scale models of these famous Loch Line clippers.
Plans in this series: 235 236 237 238 239
Construction help: Plank-On-Frame Models Vol I Plank-On-Frame Models Vol II
Guide to Masts and Spars: Details of Masts and Spars, plan 29
Catalogues: Sailing Ships Powered Craft