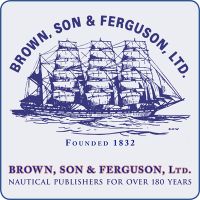 Iron Colonial Clippers "Timaru" and "Oamaru" (Sister Ships) - Elevation, Details and Plans of Each Deck, Spars
By Harold A. Underhill, A.M.I.E.S.
Price:

£9.00
Item attributes
ISBN:

n/a
Item details
Plan: 180
Size of Sheet: 30"x22"
Notes: Ship rigged skysail yarders
1,306 tons. Built 1874 by Scotts of Greenock. These iron skysail-yarders made great names as emigrant clippers, and their find lines and long poops make them excellent examples for clipper models.
Plans in this series: 180 181 182 183
Construction help: Plank-On-Frame Models Vol I Plank-On-Frame Models Vol II
Guide to Masts and Spars: Details of Masts and Spars, plan 29
Catalogues: Sailing Ships Powered Craft