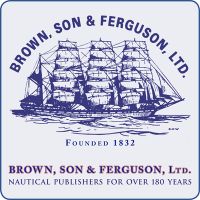 Rye Fishing Smack "Three Brothers" - Elevation, Deck Plan and Seperate Details of Deck Fittings
By Harold A. Underhill, A.M.I.E.S.
Price:

£9.00
Item attributes
ISBN:

n/a
Item details
Plan: 261
Size of Sheet: 30"x22"
These drawings are to a scale of ⅜ to 1'0" and includes all detail necessary for the construction of a perfect scale model. They have been compiled from a survey of the actual vessel carried out by John L. Bowen Esq., of Rye.
Plans in this series: 260 261 262
Construction help: Plank-On-Frame Models Vol I Plank-On-Frame Models Vol II
Guide to Masts and Spars: Details of Masts and Spars, plan 29
Catalogues: Sailing Ships Powered Craft