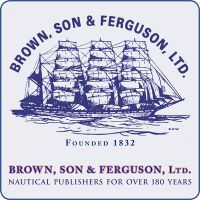 Ships' Boats - 28-Feet Yawl, 22-Feet Cutter and 16-Feet Dinghy
By Harold A. Underhill, A.M.I.E.S.
Price:

£9.00
Item attributes
ISBN:

n/a
Item details
Plan: 792
Scale: 1/4" = 1'0"
Notes: The Ships Boats plans can be used to create either large scale models of individual boats or construction of the boats to be carried by scale models of larger ships. There are three classes of small boats: Modern Boats, Boats for Modern Warships and Boats for Sailing Men-Of-War.
Plans of Modern Boats: 789 687
Plans for Modern Warships: 900 901 902
Plans for Sailing Men-Of-War: 790 791 792
Construction help: Plank-On-Frame Models Vol I Plank-On-Frame Models Vol II
Guide to Masts and Spars: Details of Masts and Spars, plan 29
Catalogues: Sailing Ships Powered Craft