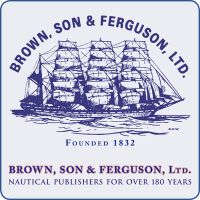 Wool Clippers "Mount Stewart" and "Cromdale" - Spar and Dimension Plan
By Harold A. Underhill, A.M.I.E.S.
Price:

£9.00
Item attributes
ISBN:

n/a
Item details
Plan: 604
Size of Sheet: 42"x27"
Notes: Mount Stewart and Cromdale are sister ships.
1,903 tons. Built 1891 by Barclay Curle of Glasgow. These two well-known Wool Clippers are excellent subjects for scale model construction, and the drawings listed will furnish all the information necessary.
Plans in this series: 600 601 602 603 604
Construction help: Plank-On-Frame Models Vol I Plank-On-Frame Models Vol II
Guide to Masts and Spars: Details of Masts and Spars, plan 29
Catalogues: Sailing Ships Powered Craft