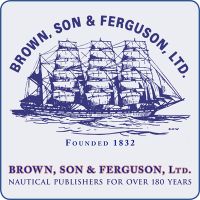 114ft Streamlined Tug - 3/8" - Profile, and Plan of Main Deck
By Harold A. Underhill, A.M.I.E.S.
Price:

£10.00
Item attributes
ISBN:

n/a
Item details
Plan: 1184
Scale: ³⁄₈"
Length 43" and displacement is 31.1lbs.
This vessel has many advantages as a working model, being low in build and therefore easy to transport, while the absence of the normal mast and rigging allows the superstructure to be made removable as a complete unit with nothing to be disconnected. It is a beautifully proportioned modern design. The hull lines are fine for this type of craft, which results in great flare at bow and stern in spite of the high beam-length ratio which is feature of all lugs.
The plans are very fully detailed - up to the exhibition standard - including all fittings on the arrangement drawing, with separate plans of each of the detail sheet as well as cross-sectional elevations of superstructure at several points along the hull.
Plans in this series: 1183 1184 1185
Alternative ¼" scale: 1186 1187 1188
Construction help: Plank-On-Frame Models Vol I Plank-On-Frame Models Vol II
Catalogues: Sailing Ships Powered Craft