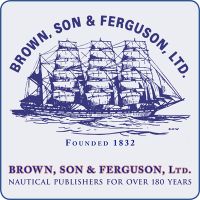 Old-Time Ships' Guns - 32-Pounder (Short) Muzzle Loading Gun
By Harold A. Underhill, A.M.I.E.S.
Price:

£9.00
Item attributes
ISBN:

n/a
Item details
Plan: 787
The following drawings have been produced to meet the needs of those requiring accurate and fully detailed plans of the various types of gun carried in the sailing man-of-war. The plans are drawn to a scale of 1" – 1'0" and include fully dimensioned details of all component parts, together with the assembly drawing.
These prints are suitable for the construction of large scale models of individual guns, or of course, can be scaled down when making guns for a ship model.
Plans in this series: 782 783 784 785 786 787 904 905
Construction help: Plank-On-Frame Models Vol I Plank-On-Frame Models Vol II
Guide to Masts and Spars: Details of Masts and Spars, plan 29
Catalogues: Sailing Ships Powered Craft