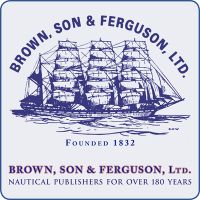 Steel Auxiliary Four-Mast Barque "Kommodore Johnson" - Sheet of Details Giving Separate Drawing of Each Deck Fitting
By Harold A. Underhill, A.M.I.E.S.
Price:

£9.00
Item attributes
ISBN:

n/a
Item details
Plan: 869
Average Size of Sheets: 36"x26"
Notes: Plans 866-868 are sufficient for small scale work, but where full detail is desired the full set of drawings are advisable.
This famous training ship of 3,476 tons register represents one of the finest examples of the twentieth century square rigger, and will make a really excellent model. She was built in 1921 by Krupps of Keil for the Vinnen Fleet, and was launched under the name of Magdalene Vinnen. It is, however, as the sea-going training ship Kommodore Johnson that she will be best known to most ship lovers.
Plans in this series: 866 867 868 869 870
Construction help: Plank-On-Frame Models Vol I Plank-On-Frame Models Vol II
Guide to Masts and Spars: Details of Masts and Spars, plan 29
Related Books: Deep-Water Sail
Catalogues: Sailing Ships Powered Craft