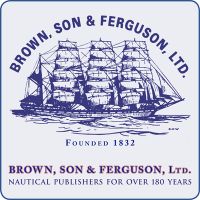 4-Masted Barque "Herzogin Cecilie" - Plan of Maindeck, Thwartship Elevations and Details
By Harold A. Underhill, A.M.I.E.S.
Price:

£10.00
Item attributes
ISBN:

n/a
Item details
Plan: 1137
Scale: ⅛" – 1'0" (Length of hull 40⁷⁄₈")
Herzogin Cecilie was the most photographed of all modern sailing ships, and certainly the best known. Built by Rickmers of Bremerhaven in 1902 as an ocean-going cargo-cadet ship for the North German Lloyd Line, she had a registered tonnage of 3,242 and carried a crew of 100 all told, officers, cadets and seamen. She was in the service of her original owners until the end of the 1914-18 war when she was handed over to France and ultimately sold to Captain Gustaf Erikson.
Captain Erikson put her in the grain trade with the rest of his fleet, and in that capacity she was a regular visitor to the UK until her stranding in 1936 when she finally broke up near Salcombe, Devon.
The following plans have been re-drawn from the original yard drawings and show her as she was in her training days, at which time she had both bow and stern decorated be scroll boards of teak. At the bow trail-boards swept down from shoulders and feet of the figurehead, while a finely carved arch-board curved across the stern above the knuckle. Unfortunately all these boards were removed when she came under Captain Erikson's flag, leaving the bare figurehead.
The plans show the original carved work, but also include a drawing of the figurehead as it was in the days of Captain Erikson's ownership.
Plans in this series: 1135 1136 1137 1138
Related plans: Comte de Smet de Naeyer 1104 1105 1106 1107
Related plans: Admiral Karpfander 1097 1098 1099 1100 1101
Construction help: Plank-On-Frame Models Vol I Plank-On-Frame Models Vol II
Related book: Sail Training and Cadet Ships
Guide to Masts and Spars: Details of Masts and Spars, plan 29
Catalogues: Sailing Ships Powered Craft